Each type of drones has its pluses and minuses. Flying drones are well "seen", but they have a limited time resource of flight – usually within 20 minutes. Their "relatives" on wheels are more energy efficient, but are limited in review. Robot drones "Panther", developed by experts of Advanced Tactics, combines the ability to move around the surface and fly.
As the creators of the Panther assure, their offspring is ideal for monitoring pipelines. The device is capable to make 60-kilometer runs on the ground, and if on its way serious obstacles meet, it simply flies them with the help of six rotors.
The first version of "Panther" was created in 2012. The current model is very interesting in terms of design. It is somewhat reminiscent of the "Black Knight" – a flying amphibian, developed in 2014 specifically to evacuate the wounded from the battlefield.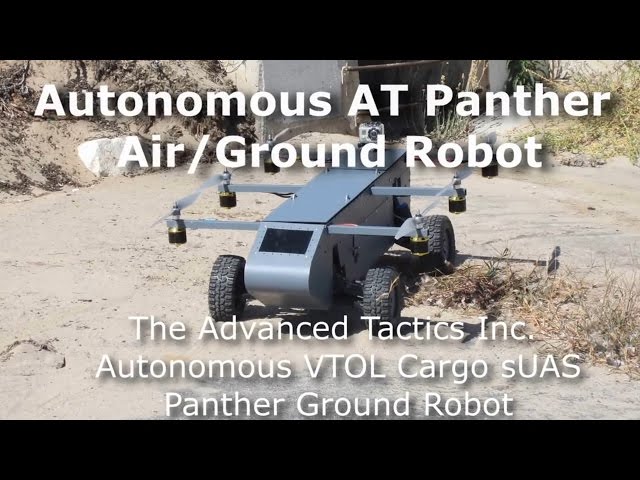 It is possible that the example of "Panther" will be contagious, and in the not too distant future we will see flying trucks in the sky .