While drones are actively developing the sphere of delivery of food and goods directly to the place of residence of customers, the developers of drones are already thinking about new directions of their use that will turn the world around. An embodiment of this was a quadrocopter … for transporting a hammock.
The idea is simple enough: a hammock can now perform not only the usual wiggle to the right and left and vice versa, but also freely move in space with the help of a quadrocopter.
One of the problems with building such brilliant pieces is to create a UAV that can hold the weight of a person. As you know, the carrying capacity of most flying drones is limited to several kilograms, which corresponds to the weight of a good video camera.
Another problem is related to the fact that the hammock is intended solely for recreation, and the endless buzz of running engines does not help this.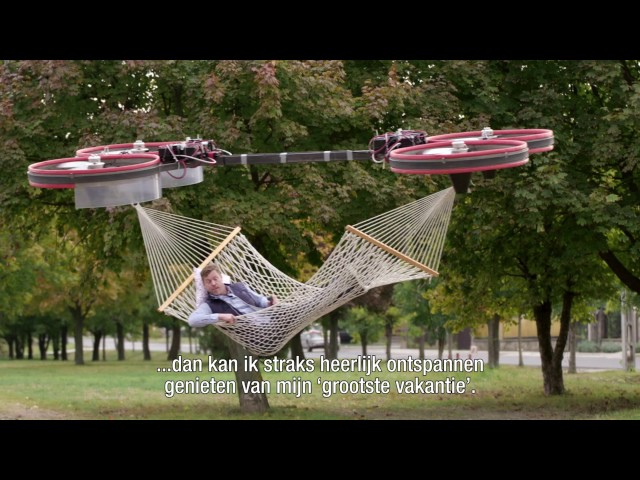 The bad news is that the video presented with an amazing invention is just an advertisement of a Dutch insurance company, created using computer graphics.