At first glance this is an ordinary mirror, but in reality we have a giant tablet from which you can send messages, play videos from Netflix and even order a taxi. Another novelty is developed for Apple by the inventor from New York Rafael Dimek on his own initiative, although it is still not clear whether he is going to sell his offspring.
The gadget is equipped with a touch screen with a similar iOS 10 design, similar to the iPhone or iPad. The mirror shows the date, weather, icons of various applications. After 45 seconds of inactivity, it goes into sleep mode and becomes a regular mirror .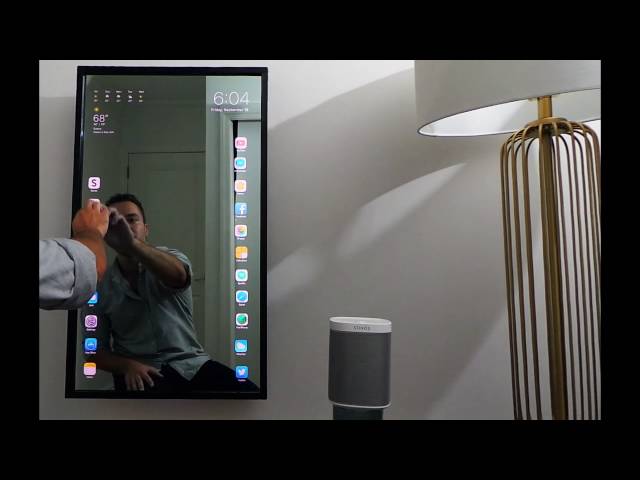 "My only goal," Dimek stressed, "is to create something useful, and so that I can see myself."
Applications installed on the gadget are designed for everyday life. Among them are the Facebook messenger, Netflix and the Uber taxi application. On the commercial prospects of the novelty so far little is known. However, according to Dimek, all rights to appearance in the style of iOS 10, including design, applications, icons and fonts belong to Apple.