"Smart" houses are becoming smarter. In a short time, a smart lock for the doorphone or external gates of private houses will be added to the remotely controlled thermostats and lighting systems.
A young company from Munich Locumi Labs has developed a "smart" addition to a doorphone for apartment buildings, which the developers called Monkey. Its dimensions are 50 x 50 x 9 mm. You can connect the device to any intercom.
The connection itself is very simple and, as the authors say, is available to everyone. Enough to connect the power and find a Wi-Fi network. After that, users will be able to open the entrance doors or gates from their smartphone. To work with the Monkey chip, you need to download a special application that is compatible with iOS and Android.
Thanks to the application, users have the ability to control the external door or gate of a private house, being, anywhere. In case of arrival of visitors or delivery of cargo, a time window mode is provided. At any time, the program can be changed without changing the locks and keys.
The device is positioned as a "Smart Entry". This means that along with a high-tech lock, you can still use the old good keys.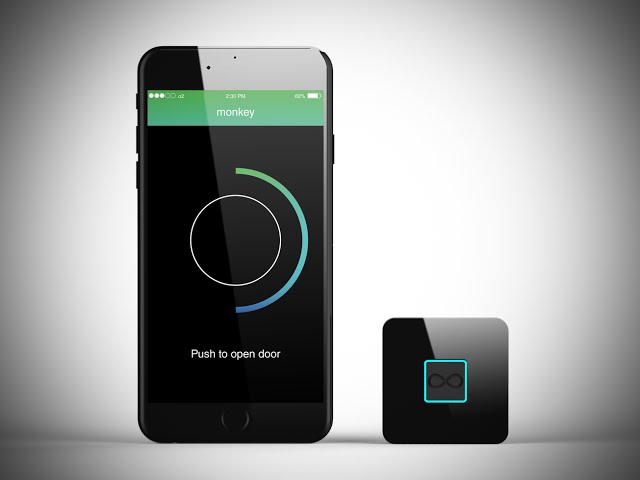 "Monkey chip" can be ordered at Kickstarter for $ 56.86. The beginning of sales is expected in the summer of 2016 .