Fans of Harry Potter certainly remember well the fascinating chess match described in the novel, where the figures moved by themselves. The authors of the chessboard Square Off, recently presented in Mumbai, can offer something similar. Now players can use it to fight chess with artificial intelligence or a live contender from anywhere in the world using real figures.
Square Off is an "intelligent" chessboard, with a robotic two-axis manipulator with a magnetic head under the cover of the board, which moves the figures.
To enter the game, just install the application on your smartphone and you can start moving the pieces. If, for example, you "ate" the enemy figure, then it will just be outside the board. This is the difference from the "Harry Potter", where the figures barbarously attacked each other.
Users can practice their skills on computer intelligence before calling on a live opponent. The program can offer up to 20 difficulty levels.
Square Off works in real time, which allows you to play with any partner that is thousands of miles away. The progress of the game is recorded and can be played again.
The electronic mechanism is located inside the rosewood board with waterproof coating. The device operates on a 2200 mAh battery, designed for 400 automated movements or for 50 games using mobile devices based on iOS and Android.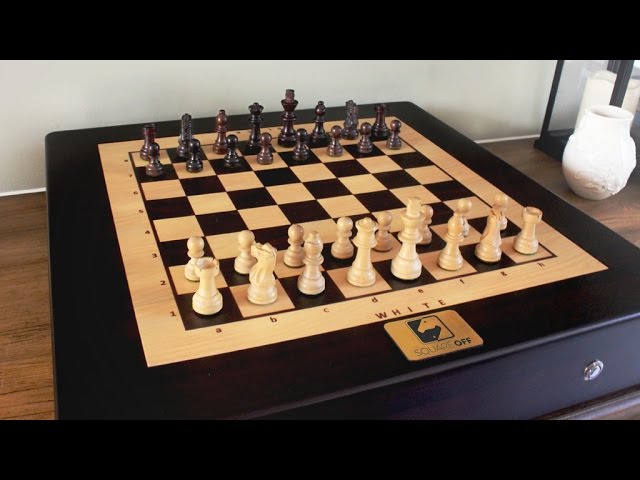 In the course of the launched campaign on Kickstarter, the startup InfiVention has already collected $ 146700, which is several times higher than the required amount. The cost of one set for customers is 198 dollars.